Brian needed to say something. Something simple. He struggled.
It made me sad. I'm used to it. So is he. We're prepared for this. But as experts in dementia care — him living it and me helping many care-partner teams who contend with it daily — even we battle with daily trials.
My life partner, Brian, is the smartest man I know. All he wanted to describe was something in the shape of a triangle. A young child could point it out, but at that moment he just couldn't find the word. It was right there. I could see it in his eyes. He grew aggravated by the second. Finally, he threw his hands up to form the right shape.
"Triangle! Yes, triangle! Of course, sweetheart."
A man with years of experience in on-air marketing had found a way to convey his message. Make no mistake, a few moments later the legend himself could dictate a business and marketing plan in its entirety and point to several helpful resources. But he couldn't then. He was understandably upset.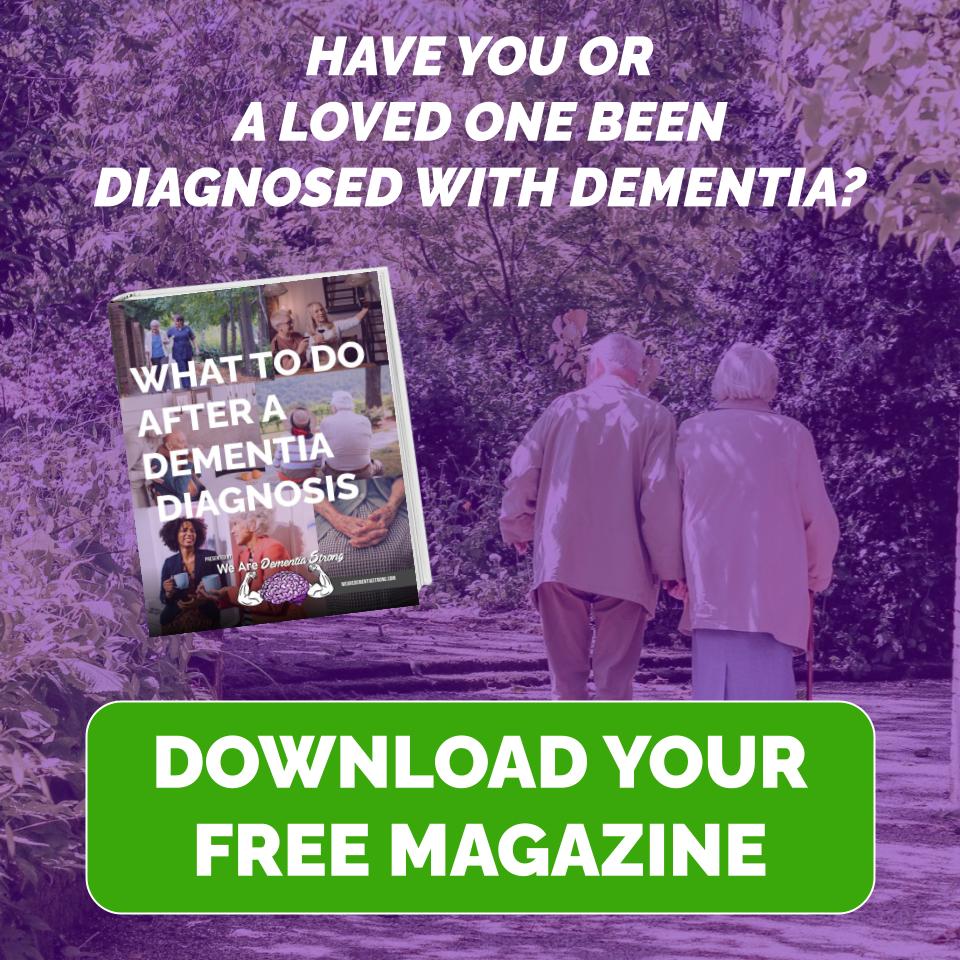 Communication Strategies for People with Dementia
Dementia has no hard-and-fast rules. Communication strategies for some people with dementia won't work for others. With certain types of dementia, memory regression and communication difficulties may present quickly. Or it might take years to notice significant declines in verbal communication aspects like vocabulary, articulation, retention, cadence, and even tone and volume. In addition to difficulty finding the right words, individuals with dementia may:
Repeat words, phrases and full stories
Lose their train of thought
Describe rather than name familiar objects
Use physical gestures
Struggle with logic and order
Avoid speaking entirely
Alzheimer's Disease and other forms of dementia generally progress in stages like most other diseases. Here are some great communication strategies.
Early Stage Dementia
In the early stages, you may not notice significant declines in your loved one's ability to communicate. You might spot some early signs of diminishing capacities. But don't worry! They can still enjoy meaningful conversations and relationships for years to come. They'll just need a little more help and understanding.
Give time to respond as they try to find the right words and phrases
Speak clearly and directly to the individual
Communicate on their terms (in-person, video chat, phone calls, etc.)
Don't interrupt unless you're asked for help
So much of communication in the early stage requires dignity and consideration. Your elder is likely very aware they're having difficulties. While it may seem easy to pass these off as "senior moments," your loved one is probably scared, self-conscious or even embarrassed when they can't remember a name or what someone told them moments earlier.
Your love, support and honesty is becoming more important than ever. (Helpful hint: Humor helps. Laugh with your loved one, when appropriate. It'll be easier to talk after sharing a good chuckle over forgetting something silly.)
Middle Stage Dementia
By this stage, the effects of dementia have grown more pronounced. Remembering names can be difficult. Many with diagnoses of Alzheimer's or other forms of dementia often misplace the names of grandchildren with the names of their own children or close family from earlier in life. Memories typically regress in reverse chronological order. They're sometimes "mentally present" in a previous decade.
Maintaining a train of thought in conversation to a logical end point is often quite difficult — with far fewer moments of clarity. They need help understanding your meaning and conveying theirs.
Speak slowly and clearly, and maintain eye contact
Present one topic or one question at a time (easy "yes" or "no" questions that require minimal decision making are best)
Find a quiet place to converse one-on-one without distraction
Enhance your words with visual cues to aid comprehension
Avoid correcting or arguing (their mind may not be present and capable of speaking truthfully or accurately)
Middle stage dementia may last years. Prepare these easy communication aids to present options or walk your elder through daily tasks on "foggy" days.
Late Stage Dementia
Verbal communication may become impossible as dementia progresses to its final stage. But rest assured, there's still a loving soul behind those eyes and they have plenty to say — if you pay attention. They may communicate with their eyes, facial expressions, gestures and sounds.
Face the person so they may first see a friendly smile (it helps to identify yourself to begin each new interaction)
Understand the feeling behind sounds and intonations (a grunt might signal anger or discomfort while light humming might indicate happiness or contentment)
Use pointing and gestures to indicate meaning and direction (pointing outside could mean they wish to go for a walk)
A care-partner team may be present 24 hours a day for a loved one with late-stage dementia. It's important everyone understands the importance of emotions and senses in conveying a message.
Above all, people with diagnoses of Alzheimer's and dementia must be treated with dignity. They have lots to say with lots of love to give — and it's not their fault they struggle to express it. Moments of silence are OK. Your loving presence is often enough.
#WeAreDementiaStrong. How Can We Help?
We're walking this dementia journey with you and your loved one. We experience many of the same things. We sometimes struggle just like you. Researching and planning effective dementia communication strategies can go a long way.
#WeAreDementiaStrong. If you need help, Caregiver Support and Resources, LLC has over 25 years of experience with all aspects of life-care planning including dementia care. We're happy to provide referrals and guide the process in a caring and compassionate way.