A gentleman comes to church on Sunday. He is unsure where to sit. He doesn't recognize anyone. And he can't recall the pastor's name. No, he isn't a newcomer to the church. Far from it. A local businessman for more than 40 years, he has headed up several church committees over the years. He may have even served as a deacon.
Today, though, this man experiences difficulties. Once upon a time he would mingle and fellowship with longtime friends. He would be excited and enthusiastic to hear the pastor's message.
He's living with dementia.
His longtime friends and even the pastor aren't sure how to "take" him. They treat him much differently these days – not that they necessarily mean to. The man can easily get irritated when they don't understand him or when he struggles to remember part of the service or a formerly familiar hymn.
His church should strive to become a more dementia-inclusive faith community. But so many faith communities fail to live up to this standard – or even to make efforts toward being more dementia-friendly. It's endemic across all faith traditions and denominations. Why? They often don't know what to do. What's more, they often don't have anywhere to turn to learn how to become dementia-welcoming.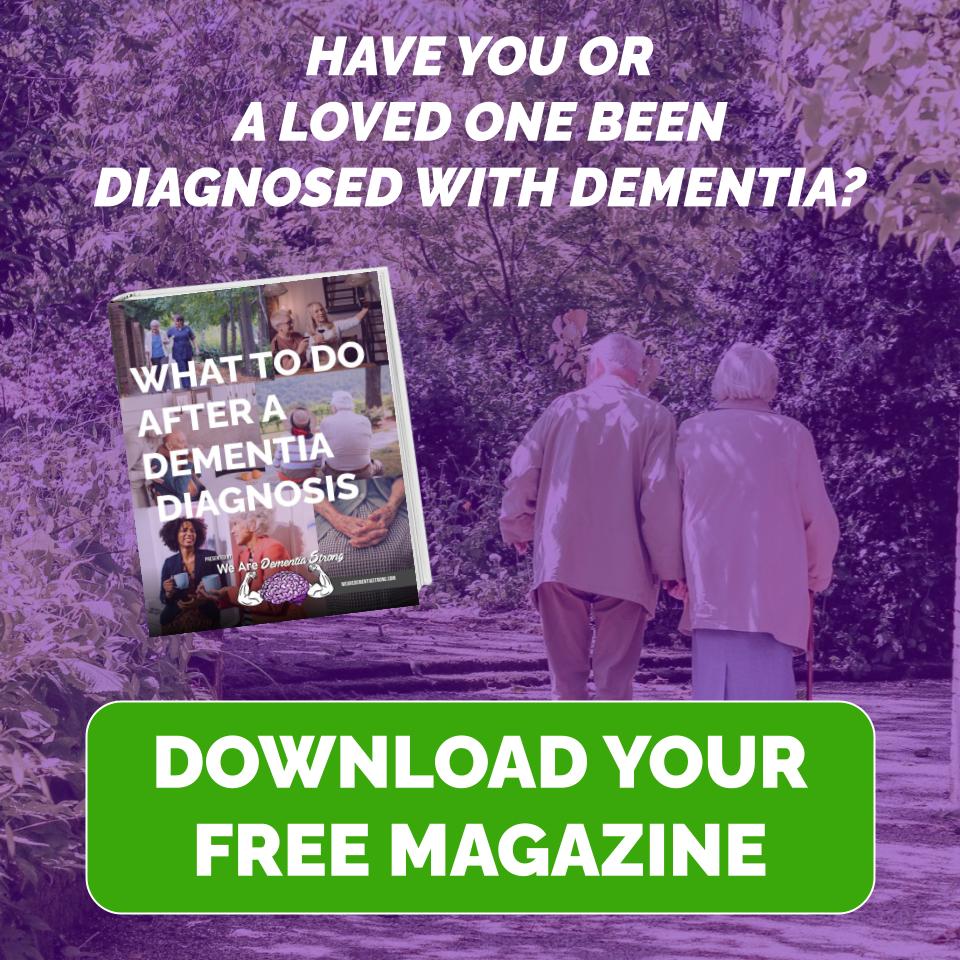 How to Make a Dementia-Inclusive Faith Community
How can faith communities be more accepting to persons living with dementia? The loss of cognitive functioning — thinking, remembering and reasoning — is very real. People's lives can be severely impacted, especially in later stages.
Our friend with dementia above, like the millions of Americans who have some form of the disease, has just as much right to worship as anyone else. There's still a soul in there craving connection.
Here's some easy advice to create a more dementia-inclusive faith community environment:
Keep In Touch
Be sure to keep track and keep in touch with fellow congregation members living with dementia. Don't ignore them. Don't overlook them. Include them. They still have plenty to say and contribute, even if communication is difficult.
Even family and close friends of PLWD struggle with keeping in touch. They often don't know what to say or how to act. Just talk to them (because they're still normal). If nothing else, a friendly smile goes a long way.
And don't forget the care partners of PLWD. They're on the front lines of caregiving, often in circumstances hard to understand. They deserve love, nurturing and fulfilling worship on their terms, as well. Heck, they've earned it.  
Education
Be sure to educate the congregation about the realities and needs associated with dementia. Even clergy members can benefit from education and training on dementia-inclusivity, as many best practices and protocols have evolved in the years since their formal education.
Provide important resources within your faith community. (This guide by our friends and partners at US Against Alzheimer's is absolutely fantastic.) Just knowing helps to reduce the stigma and raises awareness about cognitive, mental and social health.
Invitation
Be sure to extend an invitation to church events to members with dementia, as well as their family, friends and care partners. Urge them to attend outings, special services and more.
So many assume that because a person is living with dementia that they can no longer participate meaningfully. That's just absurd. (You know what they say about when we ass-ume, right?)
Ministry
A very helpful tactic is to start a small group or committee to assess options and resources for church members with dementia. The group may prayerfully examine ministry opportunities, because there are so many ways to cater to groups with special needs.  
Pray
Be sure to pray. Remain in prayer. And prayer isn't just for Sundays – or whatever your Holy Day may be. You should pray not only in person, but via a daily or weekly prayer chain.
The higher power, known by many names, responds. Sometimes in ways we don't understand. He may point us to answers, use us as teaching examples, or simply allow us to enjoy our loved ones as they are. Sometimes that's all the message we need.
Don't just make the service dementia-welcoming. Open opportunities for service through the community!

Other Great Tips for Dementia-Inclusive Faith Communities
Maintain a quiet area in your place of worship where a person can go if needed during service or event. 
Plan for and provide worship services and related events at home and in care facilities.
Dementia Friendly America also says that faith communities ought to examine existing resources in home communities. Some possibilities include:
Youth groups interested in service projects
Members willing to provide meals for other church-goers in need
Adult Sunday school or discipleship group empowered to provide respite care
Prayer groups enlisted to pray for people living with dementia and their care partners
Service groups and service days dedicated to practical projects
Singing groups or bands willing to perform familiar religious music
A congregational van and driver to take members to services and/or appointments
We Are Dementia Strong is Committed to Dementia Inclusivity in Worship
As a 501(c)(3) nonprofit, We Are Dementia Strong is committed to seeking and providing resources for persons living with dementia and their care partners to achieve a life worth living. In coordination with other nonprofits serving the continuum of dementia care, we are also committed to establishing and mentoring dementia-inclusive faith communities and support groups nationwide.
These tips (and more) will help create inclusive faith communities for those with dementia. Let's be sure to welcome people, like our friend at the beginning who wants only to worship and feel spiritual meaning, even if he can't express it as he used to. Let's welcome him (and countless others) with open arms – with that love of God.
If you need help planning or researching options, reach out at maureen@caregiversupportandresources or download our free e-magazine below!