It's just after dinner. The sun is going down, and your father rests in his favorite recliner as you pick up the dinner table. He calls out from the living room, "When are we having dinner?" You glance up at the clock.
"But we already had dinner, Pop," you call back calmly. "You finished most of your chicken this time."
You hear a groan, and the recliner clicks in. He shuffles out to the kitchen. "What are you talking about?" he asks crossly. "I haven't eaten since breakfast."
You gesture to the table, where more than half of the dishes and a few scraps of Mom's chicken marsala remain. "See, Dad?" you plead. "There's your plate. Wasn't it good?"
He shoves his plate. His silverware clanks loudly against the wall. He stands hunched over the head of the table, teeth clenched, fists balled against the placemat. "You're just saying that so I go to bed early!"
It's going to be another rough night.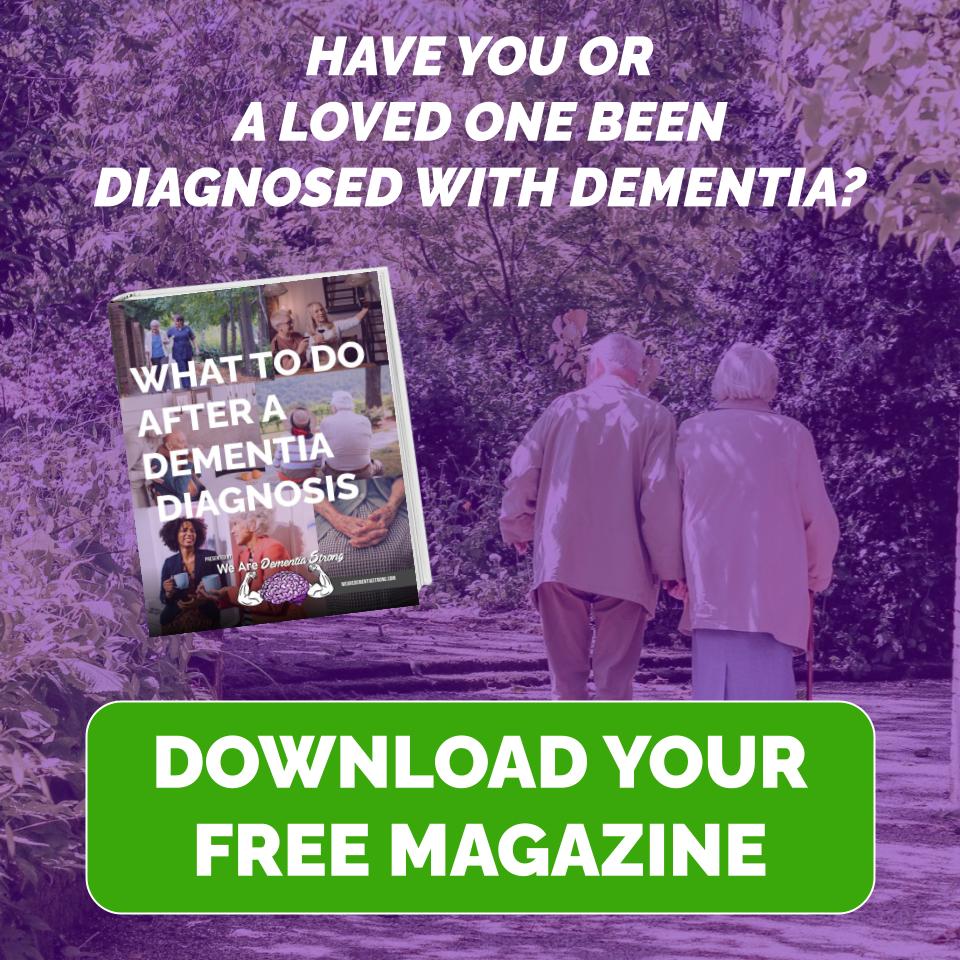 The Care Partner's Struggle: Alzheimer's and Dementia Behaviors
You may recognize our hypothetical scenario. Perhaps you and your mother have actually looked at each other in despair at another outburst your father can't control. Maybe your own spouse, brother, aunt or niece struggles with common Alzheimer's and dementia behaviors like confusion, emotional outbursts, hallucinations, disorientation and so many more.
Alzheimer's disease and other forms of dementia each have their own styles that affect people in different stages, well, differently. But, in general, there are certain behaviors and characteristics that affect many individuals.
Here are some of the most common:
1. Repetition
You're likely familiar with repetition. You'll hear the same story countless times — sometimes with different endings. You'll hear the same questions time and again.
While dementia is so much more than memory loss, this is often a memory thing. Especially in the early stages of dementia, short-term memory is among the first things to go. Your loved one likely doesn't remember from one moment to the next what has and hasn't already been said in the conversation or done in their daily routine.
They may repeat certain phrases and activities — like "When are we going home?" when they're already home or refolding clothes that have already been folded. Repetition can also signal anxiety, uncertainty or boredom with current places and situations.
2. Wandering
Persons living with dementia may appear to wander aimlessly around the home or wherever they may be. But make no mistake, wandering is not aimless to them. Especially in later stages, they're just trying to get where they feel they need to go.
Those feeling disoriented, not recognizing their current surroundings, may be "searching" for home. They may feel uncomfortable or anxious, trying to find a place that feels calm and safe, even if it's just the other side of the room for a brief moment. They may be looking for something meaningful to them — a keepsake, special picture or someone they love — although they may not remember what that something is.
3. Sleep Changes
You may notice your loved one no longer sleeps through the night or spends increasing amounts of time napping during the day. Humans function with a natural circadian rhythm, which compels us to sleep and wake at "normal hours." In most healthy individuals, such brain activity is influenced by external stimuli — namely perceptions of light and dark that accompany the rise and set of the Sun. Those living with dementia, which systematically destroys brain cells (including those governing circadian rhythm), may gradually lose this vital function.
They may also experience sleep disturbances. A brain at rest is anything but "at rest." It cycles through stages, from light sleep through deep and dream (REM) sleep. Damaged brain cells misfire and upset those stages, causing restlessness, sleep interruptions and night terrors.
4. Sundowning
Relatedly, "sundowning" may cause increased agitation, confusion and restlessness as evening sets in. Dementia regressions affecting a person's internal clock can be upsetting for reasons your loved one likely can't understand or verbalize. They may feel they should be getting sleepy or that they actually are tired, but are too uneasy to comfortably settle into a "normal" evening routine.
Sundowning may also result from mental exhaustion. Remember: your loved one has just completed another day navigating life in a perpetual state of confusion. Wouldn't you be cranky?
5. Losing Appetite
Appetite loss is common with dementia. Sometimes it may not be true appetite loss, but rather simply forgetting to eat. But quite often, as with many secondary conditions and symptoms of dementia, the brain's wiring that tells us to eat is disrupted.
Your loved one may lose interest in food and drink altogether. Expect weight loss and weakness as later stages set in. Stopping eating is often a significant factor in what makes dementia a terminal illness.
6. Collecting & Hiding Objects
Individuals with dementia may hide away common objects like silverware — or even food. This could at first seem relatively harmless. It's easy enough to play off a drawer full of forks or pens as harmless, or as a confused manifestation of a lifelong collection hobby (like Mom's stamp collection or Dad's display of sports autographs).
But in advanced stages, this common dementia behavior could be unsafe and unhealthy (think fire hazards and rotten food). It may become severe as hoarding. Hiding objects can arise from a strong desire to control losses of memory and cognition. It may also stem from a delusion that someone is stealing from them or a self-preservation instinct to ensure there will be enough food and drink later.
7. Manipulation
Your loved one may distort reality to get the things they want or need. You might go so far as to call it manipulation. Whether they know they're being manipulative is subjective — depending on their type(s) of dementia, level of awareness and personal characteristics.
Those with more awareness may use confusion to feign unawareness: "You never told me that." Or as a bargaining chip: "You told me I could drive to the store if I took my medicine." It's hard to reconcile your loved one's desires with what's rational and safe.
8. Poor Judgment
Similarly, poor reasoning and judgment is a common cognitive regression associated with Alzheimer's and dementia. Through no fault of their own, persons living with dementia may have a diminished ability to think through things that are important or dangerous.
Much more than memory alone, cognition dictates our ability to reason. It drives decision-making from whether a financial choice is prudent to whether it's safe to pull out onto a busy street.
9. Communication Difficulties
Imagine always losing your train of thought. Or struggling to remember what something is called. Or worse yet, temporarily (or permanently) losing the ability to communicate verbally.
Persons living with dementia may have difficulty communicating, in one way or many. But they can most certainly express emotions and meaning through nonverbal cues like facial expressions, eye movements, gesturing, grunting and humming.
10. Anxiety, Aggression & Anger
Common Alzheimer's and dementia behaviors like anger and aggression — like in our fictional dinner example earlier — can stem from any number of feelings and experiences noted in this blog. Your loved one may feel anxious and disoriented in their own home. They may be frustrated over not being able to communicate (above). They may feel paranoid from hallucinations and delusions (below).
In some cases, aggression may turn violent, often lashing out physically or verbally at family and friends they can't recognize or trust. The loss of control and meaning in their world is understandably upsetting.
11. Hallucinations, Delusions & Suspicions
Misfiring neurons can cause our loved ones to sense things that aren't there: mysterious figures in dark corners, creepy-crawly critters, phantom sounds, etc. It's scary, suspicious, enough to make anyone uneasy. (Helpful hint: Arguing that something isn't there doesn't help to quell the dementia-related delusions that are very real to your loved one. Acknowledge their feelings, and change the environment. Sometimes switching on a light or changing rooms can calm the nerves.)
A Great Life-Care Plan Should Address Common Alzheimer's and Dementia Behaviors
You may not know what lies in store for your loved one after a dementia diagnosis. They may progress slowly or rapidly through stages. They may experience different symptoms in different ways. But you do know there are common Alzheimer's and dementia behaviors that can be addressed in due time with a strong plan.
#WeAreDementiaStrong. If you need help, Caregiver Support and Resources, LLC has over 25 years of experience with all aspects of life-care planning including dementia care. We're happy to guide the process in a caring and compassionate way.