Your husband sits at the kitchen table, thumbing through an old golf magazine for the umpteenth time. It's about noon. You've prepared a nice, little lunch for him — just his favorite soup and sandwich. He looks it over, but 20 minutes later the soup is cold and he hasn't even touched his sandwich.
You knew his dementia would likely cause appetite loss. After all, eating difficulties and weight loss are common for most people in advancing stages of dementia. But you didn't expect it to affect your husband — who is in an earlier stage and still relatively cognizant — so soon.
Appetite loss can span all stages of Alzheimer's disease and other types of dementia. If this sounds familiar, you and your loved one are experiencing one of the most common Alzheimer's and dementia behaviors.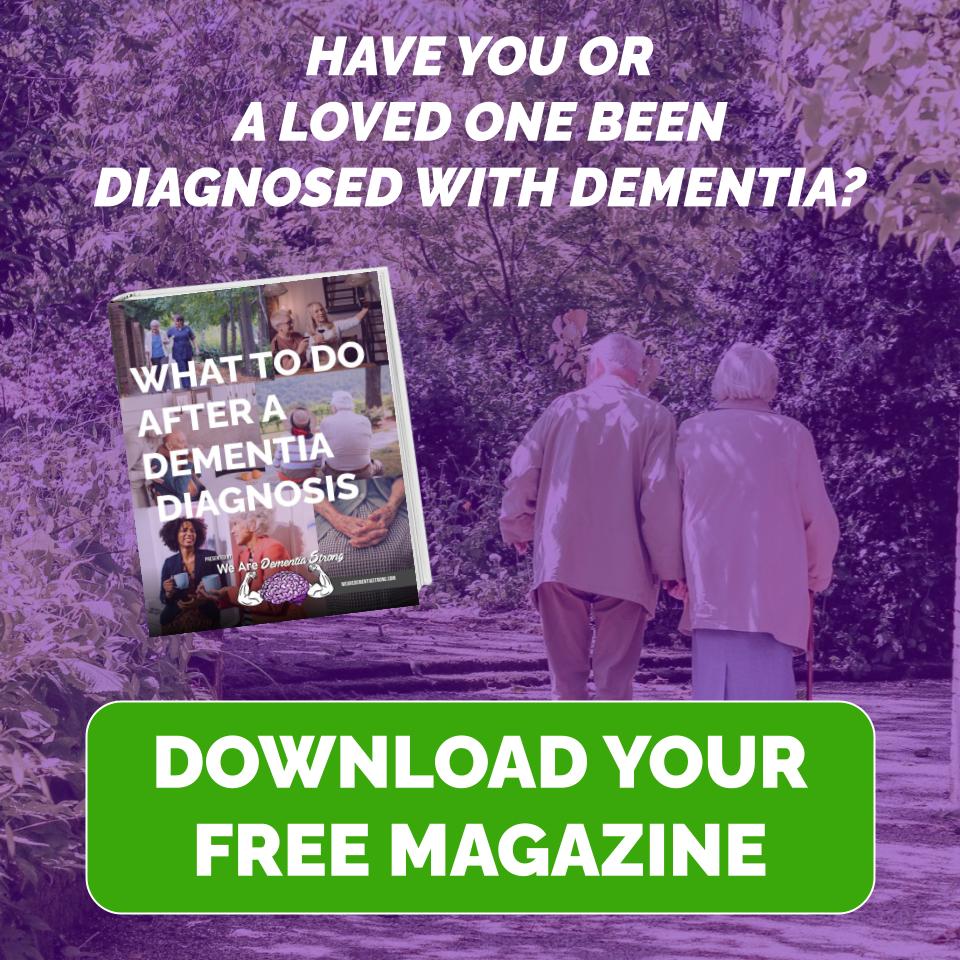 7 Reasons for Appetite Loss with Alzheimer's and Other Types of Dementia
In order to address appetite loss (and related weight loss and physical weakness), you must first understand the reasons behind it. Here are a few:
1. Depression
Your loved one's appetite loss could likely stem from depression. Persons living with dementia experience depression, especially in early and middle stages.
Put yourself in their shoes. They've likely received a relatively recent diagnosis — perhaps just a few short months or years ago. Even if they expected it, due to genetics, they may feel powerful emotions like sadness, hopelessness, disinterest and fear associated with anticipating the worst effects and mortality of their condition.
And then in advancing stages, depression may progress from an emotional condition to a neurological one. The areas of the brain associated with moderating mood may no longer function properly.
2. Confusion & Disorientation
A healthy person with an equally healthy appetite will sit down to a meal and know what to do. Grab the fork. Stab the slice of cucumber. Twirl the spaghetti. Cut the meat. Put it in your mouth. Take a drink. Repeat.
Your loved one, especially in the mid-to-late stages of dementia, may gradually forget the process of eating. They may miss a step or tool to complete the job, which most of us take for granted as the easiest of human tasks. It's easy to be discouraged with eating and lose interest altogether. (Imagine looking at your salad and having to decide between a spoon and a fork or forgetting steps from getting the soup in your spoon, lifting it to your mouth and swallowing.) Confused and disoriented with time and space, some may wonder why they're eating dinner in what they think is the morning or why they're eating a second lunch.
Persons living with dementia may have a short attention span, allowing them to concentrate on a task like eating for only a few seconds. (Helpful hint: Allow plenty of time for your loved one to eat to account for distractions.)
3. Changes in Vision and Perception
Here's a reason for appetite loss with dementia that often goes overlooked. Many types of dementia can affect vision and perception. It can be difficult for your loved one to see their food well enough to eat it. But this goes beyond getting new glasses.
With dementia, neurons responsible for transmitting sight signals to the brain and coordinating muscular response may misfire or fail to work entirely. Similarly, the inability for some to perceive depth, distance and color may also make it difficult to see the food or drink. (Try using plates or bowls that differ in color from the food or manually placing food/drinks in their hands or mouth, when necessary.)
4. Communication Issues
Inevitably, communication issues arise for most people with Alzheimer's disease and other types of dementia. This may mean your loved one will have difficulty expressing thoughts about mealtimes with their care partner(s). While they may be able to communicate in other ways in advancing stages (eye movement, facial expressions, grunts, body language, etc.), it's often hard for a person living with dementia to convey preferences about food and drink an otherwise healthy person would easily be able to express, like:
Too hot or cold
Displeasure with taste
Overcooked or undercooked
Too chewy, hard or soft
As hard as it may be for your loved one to communicate, it's often equally difficult for their care partner(s) to perceive and comprehend the communication that does take place.
5. Physical Limitations, Discomfort & Pain
Eating may be uncomfortable or even painful. Perhaps your loved one has a cavity or jaw pain that makes it hard to chew. Some simply don't have the energy to gnaw through a big bite or steak or chicken anymore. Also changes in brain function as stages progress can slow or stop the natural chewing-and-swallowing reflexes, creating serious risks for choking.
Changing the consistency of food and drinks is a tried-and-true solution. Some may require only that their more solid food items be cut down to smaller, bite-sized pieces. Foods also may be chopped, pureed or liquified to eliminate the need for chewing. Drinks may be served in different thicknesses (nectar thick, honey thick, etc.) to alleviate swallowing issues.
6. Medication
Prescription medications, specifically those for dementia treatment, may have a marked effect on appetite and weight loss. A recent study showed nearly 30 percent of dementia patients taking medications including cholinesterase inhibitors experienced "significant" weight loss (at least 10 pounds over a year) as a direct result. Side effects included appetite loss and various gastrointestinal conditions.
Unfortunately, that's the catch 22. Do you treat the dementia and risk weight loss? Or do you forgo the treatment so your loved one may eat, only to lose them more quickly to the dementia? Consult their primary care physician for options that may improve appetite.
7. Little to No Physical Activity
Food is fuel for the body's activities — physical, mental and emotional. Even without strenuous physical activity, the body requires a minimum daily caloric intake just to energize activities we don't even think about (brain function, breathing, heartbeat, etc.). But if there's little to no physical activity happening on top of that, the body will gradually slow eating to eliminate the excess.
If possible, exercise (even a brief daily walk) may stir your loved one's body to seek supporting nutrition.
The Reasons for Appetite Loss with Alzheimer's and Other Types of Dementia
For many, appetite loss signals "the beginning of the end" for a loved one living with Alzheimer's disease and other dementias. When a body no longer desires, needs or even refuses sustenance, it begins a sometimes lengthy — and debilitating — process of shutting down. But it doesn't have to be that way. Extra effort to understand the reasons and plan accordingly can add many valuable years to a life worth living.

#WeAreDementiaStrong. If you need help, Caregiver Support and Resources, LLC has over 25 years of experience with all aspects of life-care planning including dementia care. We're happy to provide referrals and guide the process in a caring and compassionate way.