By Brian LeBlanc
"Parting is such sweet sorrow." I believe that was our good friend, Mr. Bill Shakespeare.
You might be inclined to think this is another blog about death. We talk about it a lot. It's a very real thing that will someday happen as a direct (or indirect) result of my Alzheimer's disease and vascular dementia.
But this is not about that. It's not even about saying goodbye to a loved one – as we've also discussed. It's about saying goodbye to a beloved thing.
I will not be returning to Disney World.
Make no mistake, I looooooooovveeee Disney World! Still do! I've been going there since 1976. It's not just a place for kids. It's a happy place, my happy place. In a world that can be so nasty – and, believe me, I have a lifetime of nasty experiences beyond the health issues you know – Disney has been my escape from it all.
So here it is. We came back from Disney in late April. (Maureen, my life partner/care partner, had to remind me when that was.) I even wrote a blog and we did some other content for #WeAreDementiaStrong about how awesome the trip was – which it was … until my dementia had something to say about it.
Maybe there was a bit of denial. Maybe I just wasn't ready to talk about it.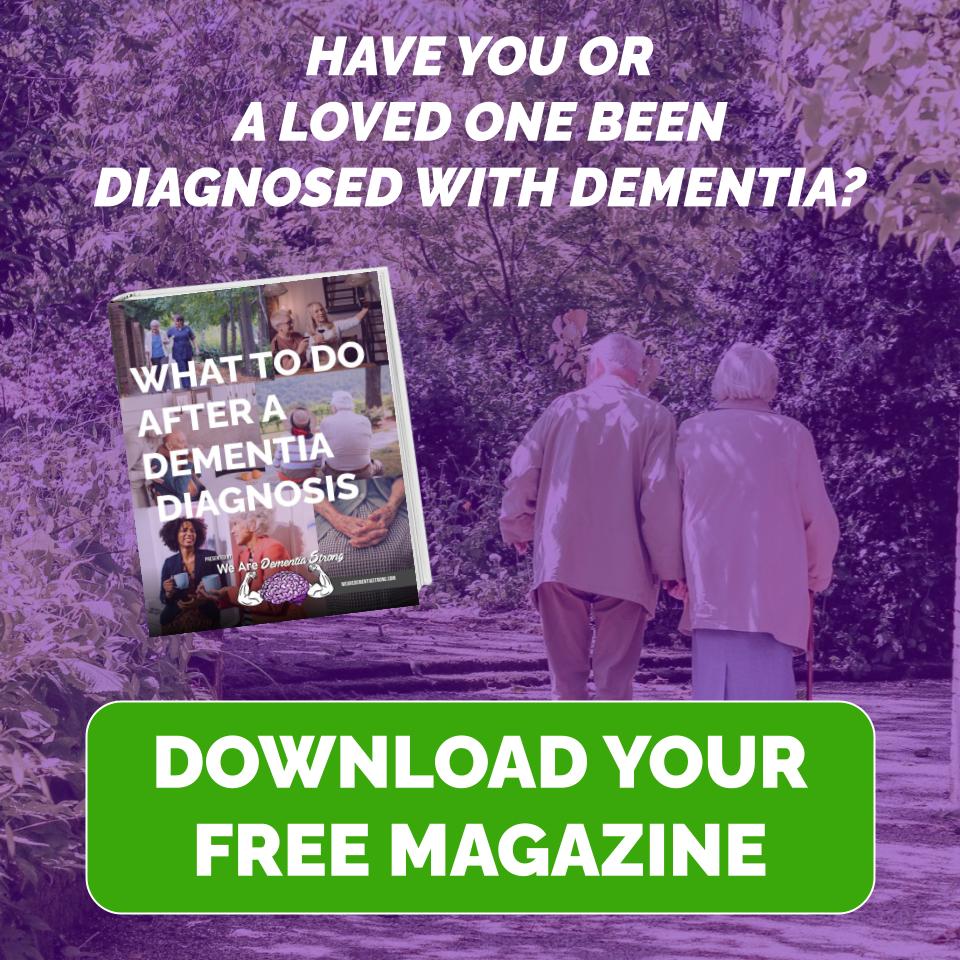 So What Happened? Alzheimer's Disease Crashed the Party. That's What.
To recap, Maureen and I were at Disney with our 4-year-old granddaughter, Emma, and some friends from New York City. We were having a rip-snortin' good time – visiting the Magic Kingdom and bouncing around a few other places in the sprawling wonderland.
Emma was so cute, so precious. Seeing Disney through the eyes of a child brings you back to your own childhood in a very unique, sentimental way. Like you're a kid again, but you don't remember thinking as a kid, but the feelings of being a kid are still fresh like the scent of an apple pie cooling on a window sill.
Emma alone made the trip worthwhile. I'll always believe that … even when I forget that I'll always believe it.
But I began noticing something odd on Day 1. I'm always the leader at Disney. For decades, I've roamed and explored rides and attractions new and old. My dementia mind somehow retained a treasure map of fun destinations and experiences. I often gave directions to folks in need, and I would joke, "I wonder if they realize they just got directions from someone living with dementia."
I never steered them wrong, though. I had been proud that, even as other memories regressed, Disney remained imprinted on me like a tattoo. Yet, the last trip something was off. Memories of familiar spots and favored rides stayed out of focus … or nonexistent.
And then we got lunch the second day. I went to use the restroom. I emerged. I had no idea where I was. Not a clue! I looked around, trying to get my bearings, trying to find something that looked familiar. The signs were gibberish. Not a familiar or friendly face in the crowd. It felt like hours had passed.
From what I remember, I was stricken with a huge, huge panic attack. That's when our friend saw me walking around like I didn't know what I was doing, because I truly didn't. She came and brought me back to our table.
Now, Maureen was in line getting food. She saw me. She saw that I was disoriented. But we we're talking seconds, not even minutes, and our friend was already standing behind me. Maureen didn't abandon me, not that I ever feared she would. (She thinks I'm too handsome to leave me. Ha!)
But the shock of it all. The panic never subsided. My legs were like Jell-O. Next thing I knew – and I still remember very little of this – some Disney staff wanted to get me on a stretcher to haul me out of there. I refused, opting for a wheelchair instead. They were so kind. And I have to thank Disney wholeheartedly for getting us in a car and personally driving us back to the hotel, which is above and beyond what anyone might expect.
Decision-Making with Dementia
But, as I said, I won't be going back. That's a decision I've had to make, and it's my decision alone. It's a truly magical place, but that just magic isn't enough anymore to put my loved ones through it. It's too hard, and it's getting potentially dangerous.
I don't want to put myself into another episode like that. I still have so much love for Disney World, but being there, being amongst thousands of people, is just too much. (Maybe we'll manage to sneak back one last time when my dementia is in its final stages, with no ability to wander, when the castle may spark a smile as something familiar and happy.)
I've always been the one to initiate these life decisions. I decided to surrender my driver's license. I agreed to allow Maureen to have control of the finances. That's the mark of an ideal care-partner relationship. Not a lot of persons living with dementia have a care partner that would do that. Usually it's a fight. And I pray, as you or your loved one walk this path with dementia, that you find some trusted, loving soul to pick up the slack where you begin to lack.
But you know me, I'm always looking at the bright side. It's not an end, but another beginning. Now we get to try other more appropriate things we all can enjoy safely. As I always say, "I may have dementia, but dementia doesn't have me!" And we definitely have more important dementia-advocacy work ahead.
Peace
-B