Caregivers Support and Resources, LLC was formed in 2004 to serve the Elder and Disabled individuals. We have over 25 years of experience conducting care planning, creating Medicaid plans and deploying services for seniors transitioning to a higher level of care living environment including Assisted Living Facilities and Nursing Homes. We are passionate about helping those in and supporting the Elderly and Disabled communities, and are affordable, reliable. We have offered expert service and advice to more than 2,000 clients. Caregiver Support & Resources, LLC. Specializes in working with Person Living with Dementia and their Care Partners.  

CONTACT US FOR A FREE CONSULTATION

Our Services
We have over 25 years of experience conducting care planning, creating Medicaid plans and deploying services for seniors transitioning to a higher level of care living environment including Assisted Living Facilities and Nursing Homes. We work with caregivers and care receivers, as well as professionals such as attorneys, CPAs and financial planners.
Medicaid planning is a legal way to protect individual's assets from costs of Nursing Home and other long-term care expenses. Most of the people Caregiver Support & Resources serves are between 70 and 90, own their own house and have between $25,000 and $750,000 worth of assets.
As an Elder Life Care Planning specialist, Certified Medicaid Planner, a Culture Change Agent and most importantly a Care Partner for my Life Partner, Brian, who is walking his own journey with Alzheimer's and Vascular Dementia. My company's goal is to partner with Elders and their care partners to create a life worth living.
Whether you are a Persons Living with Dementia or a Family/Professional Care Partner; we will share our personal experiences and perspectives, educational information and other resources that assist us creating our own "Life Worth Living."
ABOUT US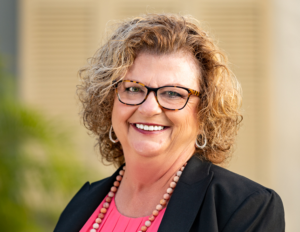 Caregiver Support & Resources, LLC. works with individuals in all stages of aging and/or disability. We specialize in working with Person Living with Dementia and their Care Partners. With over 25 years' experience in planning for Medicaid and VA Aid & Attendance eligibility and creating Pre-plans with team building for individual's current and/or future long-term care needs; WE ARE "your one stop shop" for building a future that allows for you to have a life worth living, create your personalized "Person Focused" life plan, stay in your home for as long as possible and when necessary; have your choices be what designs your financial and healthcare choices in the future.
NEWS
No one ever asks to be diagnosed with dementia, but six years ago, Brian LeBlanc was.  "Sometimes you don't get what you asked for, but what you do have you should make the most of it," says LeBlanc.  His symptoms started in 2008 and he was officially diagnosed in 2014. He's no stranger to this disease. In fact, dementia spreads through the roots of LeBlanc's family tree.  "I'm fourth generation," he says. "My great-grandmother who I didn't know, my grandfather. After that my father was diagnosed with vascular dementia, then my mother was diagnosed with Alzheimer's."Now LeBlanc is living with early onset Alzheimer's and vascular dementia. It was discovered after the simple task of getting take-out became something beyond his control.
THE SIMPLE ACT OF CARING IS HEROIC

– EDWARD ALBERT
Meet Our LEADERS
Our company is founded on more than 20 years experience working with elders, individuals living with disabilities and care partners.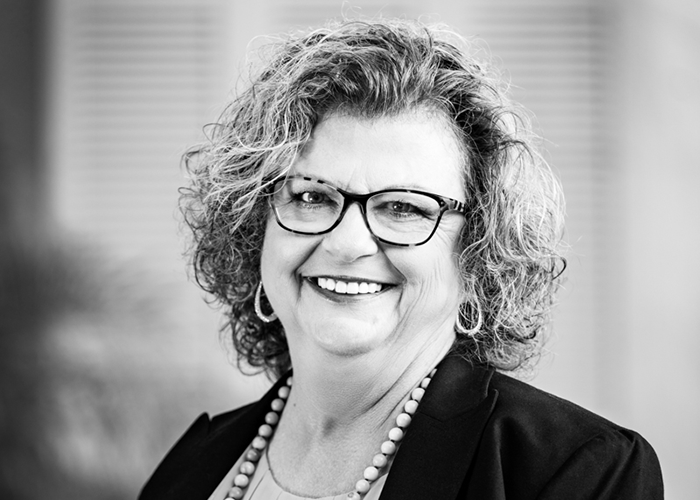 MAUREEN RULISON, CDMCP
VIEW MAUREEN'S BIO

BRIAN LEBLANC
VIEW BRIAN'S BIO
ORGANIZATIONS &
PROFESSIONAL AFFILIATIONS
Our mission is to make a positive difference in the lives of individuals living with cognitive, mental, developmental or physical challenges
as well as those that love and care for them. We do this by providing easy access to a suite of high quality, field tested, therapeutic,
non-pharmacological programs, resources, education, training and services.
The Eden Alternative ® is an international, non-profit 501(c)3 organization dedicated to creating quality of life for Elders and their care partners, wherever they may live. Through education, consultation, and outreach, we offer person-directed principles and practices that support the unique needs of different living environments, ranging from the nursing home to the neighborhood street.
Pioneer Network is the national leader of the culture change movement, helping care providers to transition away from a medical, institutional model of elder care to one that is life affirming, satisfying, humane and meaningful. Pioneer Network advocates for a culture of aging in which individual voices are heard and individual choices are respected. Our goal is transformational culture change in organizations to foster care that is directed by the person receiving it.
The Alzheimer's Association leads the way to end Alzheimer's and all other dementia — by accelerating global research, driving risk reduction and early detection, and maximizing quality care and support.
Professional and experienced estate planning and elder law attorney. Peebles & Gracy, P.A. is a long standing law firm with strong community ties. Our Attorney Andrew Gracy possesses high academic credentials and a deep commitment to provide quality personal service. We enjoy a growing client base through referrals and recommendations from current clients. As a result, we endeavor to safeguard the confidence and trust by continuing to provide the services that others have come to expect from us.
ICCDP provides support to professionals that are interested in learning comprehensive dementia education, who value dementia education training, who are committed to ending abuse and neglect and who value certification.
REFERRAL SERVICES
FREE REFERRAL SERVICES TO:

Adult Day Centers
Community Programs
Downsizing & Moving Specialists
Government Programs and Benefits
Home Health Care
Hospice
Housing Solutions
Medicaid Specialists
Music & Art Therapy
Senior Cafes
Transportation
PROFESSIONALS WE BUILD OUR TEAM WITH:

Aging Life Care Partners
Attorneys
Final Arrangement Planning
Financial Planners
Placement Services
Realtors who Specialize Working with Elders
TESTIMONIALS
My father required Nursing home care and between my Mother and I we were confused and worried about the situation, and how we would be able to manage the entire situation, from Nursing home selection to Medicaid Eligibility. My Mom is in Florida, and I am in New York, so we needed some help. I was able to find Maureen Rulison. To say she was a Godsend would only begin to describe Maureen. Not only is she completely and professionally knowledgeable
with the laws and regulations, she is a delight to be around, and took special and personal
interest in my Mom's physical, mental, and financial well-being. Maureen provided exactly what our family needed through the difficult years with Dad. I would STRONGLY RECOMMEND that you work with Maureen. You will be blessed with a person who cares and knows exactly what needs to be done.  
Steve Van Hall
Maureen Rulison assisted my wife and I with the Medicaid Planning and approval process. We could not have this without Maureen. Maureen was attentive, supportive and responsive to our needs. I highly recommend Maureen to anyone requiring these services.
Guenter Nolte
We were blessed to have Maureen guide us in applying for Medicaid for my wife. I am a very organized and detail-oriented person, a CPA by training and experience. Even with all my experience and organizational skills, I could not even begin to navigate the requirements of the Medicaid application without Maureen's experience, knowledge and guidance. Maureen Rulison, in addition to being experienced in all facets of the Medicaid application process, is a patient and kind counselor. Maureen kept us focused on the tasks at hand, as she bridged the process between us and the government agencies. We have been truly blessed by Maureen's counsel, kindness, knowledge and friendship. She is truly a credit to her profession as an advocate for her clients.
Dennis Mele
Maureen was extremely helpful in guiding us through all options for our moms
long term care. Her immense knowledge the Medicaid process and facilities in
the area allowed us to make the best choice – and we could not be more satisfied. She provided updates throughout the process of applying for Medicaid and is still a great resource for questions that arise.
Marsha
When my mother's dementia became apparent to us we visited with our family
attorney who helped us update her will, and we established an income trust for her, in case she should have to go on Medicaid – which we didn't think was
likely. Three years later, Mom needed to move from an ALF to a nursing home with memory care, and the cost would have wiped out her remaining savings very quickly. We had heard that it was very difficult and time consuming to qualify, and we
were overwhelmed with the medical and emotional aspects of her care, so we
had little time for navigating the confusing and complex state regulations.
Fortunately, a friend recommended Maureen Rulison to us. Maureen managed every aspect of applying to the state, replying to their various requests, and carefully following up on each item. As a result, when Mom finally got settled in her new nursing home, her Medicaid covered her from the very first day. Thanks, Maureen, for helping us out in our time of great need.
Marcus
Maureen was very caring and compassionate in my time of need. I could not have made it
through my difficult times without her guidance. I would highly recommend her professional services in your time of need.  
Terri
I highly recommend the services of Maureen Rulison as President of Caregivers Support and Resources, LLC. I obtained the services of Maureen in filing a Medicaid application I found her to be very knowledgeable and she worked tirelessly to complete the paperwork. She followed through without delay in processing the application. Her assistance was above and beyond reproach. I would highly recommend her services.
Anna
Manager
CONTACT US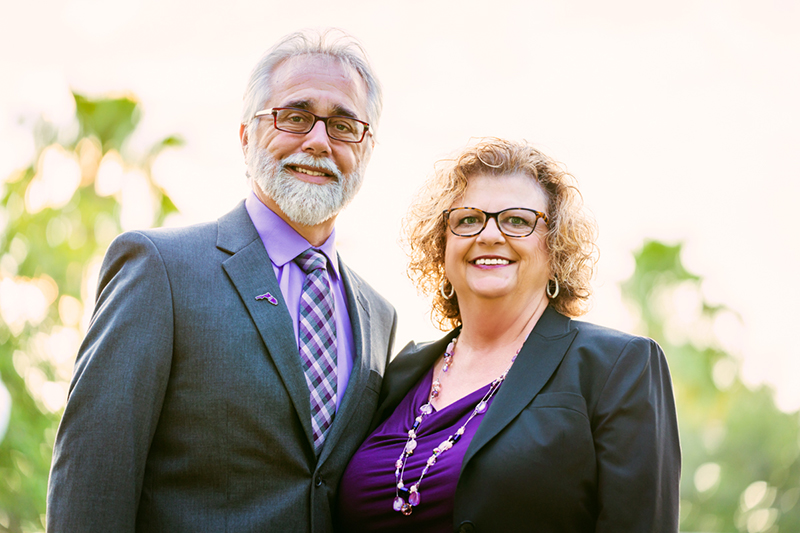 CAREGIVER SUPPORT AND RESOURCES, LLC
Caregiver Support & Resources, LLC. Specializes in working with Person Living with Dementia and their Care Partners.   Call us today!
PHONE:  727-409-2292
EMAIL: info@caregiversupportandresources.com