First and foremost, we refuse to get political here. Caregiver Support and Resources and our nonprofit partner #WeAreDementiaStrong exist to support individuals and families across the political spectrum. Whether you're Ridin' with Biden or on the Trump Train, you're entitled to great love, care and dignity in life's later stages, in good health and bad.
We all deserve a life worth living.
But we're called to address claims – many of them political – that President Biden is showing signs of dementia. President Trump, too, faced similar judgments before, during and after office. Is there merit to such observations? Frankly, to the unbiased, both men have at times shown moments of cognitive decline and jumbled speech. Some have focused on Biden's walking gait as a common dementia calling card. Others analyzed Trump's choppy speaking style, apparent lack of empathy and facial cues as evidence of frontotemporal dementia.
These remain amateur observations mostly. And in the heat of politics, even well-meaning people can lose sight of the fact that Trump and Biden are the oldest presidents ever. Might their apparent symptoms be understandably attributed to the steady march of time?
The reality is, unless you're the president's personal physician or neurologist, you don't know.
For the sake of fairness and sensitivity – for everyone – let's tone down the armchair diagnoses. World leaders will never hear the hurtful words of average citizens, but the loved one living with dementia in the armchair next to you will.
Political Dementia Rhetoric Only Worsens the Stigma
"The President has dementia and is unfit to hold office" is damaging rhetoric. Yet, however we lean, people sometimes feel justified in freely spewing such ignorance. It's easy to understand the reasoning. The mental state of world leaders feels like our business.
"Is he cognitively equipped to tackle the world's most complex financial issues?"
"Is she emotionally prepared to face pressure-packed diplomacy and war?"
"Should he have access to the nuclear codes?"
So people look for reasons not to trust them. If they flub up a speech or misremember a name on TV in front of millions of people, they're deemed "unfit." The thinking is ageist, at best, and insensitive to the millions living with Alzheimer's disease and other types of dementia today.
So many think they know the signs and behaviors. Do they? Could they recognize repetitive speech or forgetfulness as common signs versus an otherwise healthy person who experiences the same things with general aging? Is a disagreeable political decision an error in judgment that must point to dementia?
Of course not! And unless you're a neurologist or political scientist, most couldn't begin to understand the limitless complexities of the brain, much less the inner workings of national and international governance.
Dementia … On a Personal Level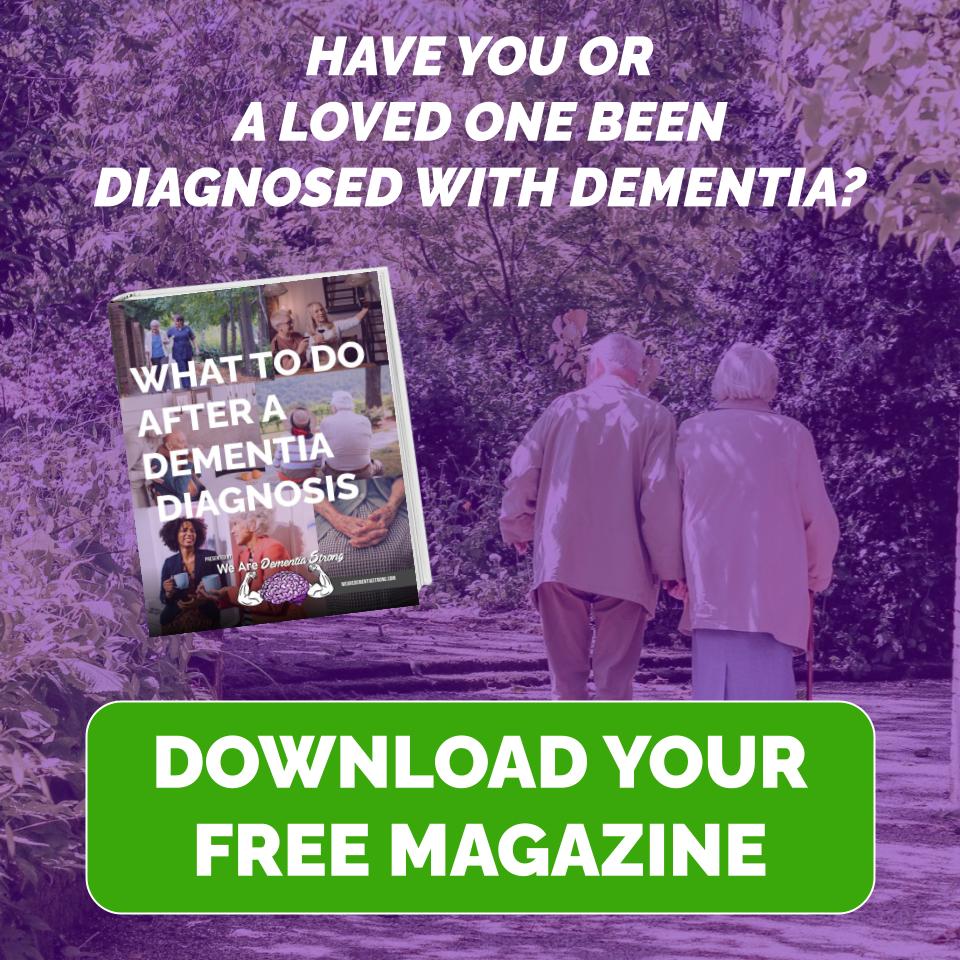 Meanwhile, our loved ones who do live with dementia hear all this. The unhealthy talk flows through communities, through social media, and in a flash, fills conversations at our dinner tables, bars, workplaces and even houses of worship.
Our loved ones who live with dementia hear it and see it themselves. My life partner/care partner, Brian LeBlanc, who lives with Alzheimer's and vascular dementia, often feels alone and alienated enough without the most powerful office in the world speaking for his daily realities. He joins millions of others questioning, "WHY?"
"Why doesn't anyone call anymore?"
"Why do I feel so useless?"
"Why me?"
Those are deep, dark questions. They're darker still when one understands that memory loss, feelings of futility and loneliness may be the least of concerns when faced with night terrors, hallucinations and other symptoms beyond surface-level confusion. After all, dementia is so much more than memory loss.
Folks who already don't want to be labeled and defined by their conditions can't escape the labels and definitions dominating talk almost everywhere around them. If you openly join this conversation, you're only perpetuating the stigma around dementia and hurting the ones you love most. Is there anything "less worthy" about your 75-year-old aunt who's simply forgetful or your 53-year-old dad who's well into the grips of Alzheimer's?
'Let's Change the Dementia Narrative'
Does President Biden have Alzheimer's or another type of dementia? Who knows? Maybe. I'm not his doctor. There's a distinct possibility President Trump has it, and we know President Reagan did. Whether they do or don't, did or didn't, they each carry a heroic stature for wide swaths of the American population.
Heck, some consider Reagan the greatest president ever. Others don't. Point is, if you know one person with dementia, you know one person with dementia – regardless if they hold the most highly publicized and scrutinized office on Earth. Don't let a person who holds the office for a few trips around the Sun own the dialog around Alzheimer's and dementia for countless years to come.

Brian calls on us to "Change the Narrative." Allowing a stigma around dementia makes it something people – lawmakers and other decision-makers included – tend to avoid rather than help and support through more funding, research and advocacy. We've fought too hard to let that happen.